Silverfort is the provider of the first Unified Identity Protection Platform that consolidates security controls across corporate networks and cloud environments to block identity-based attacks.
Silverfort – Visibility & Risk Analysis
Gain full, real-time visibility into all access attempts across your hybrid environment and AI-driven risk analysis of all users and resources.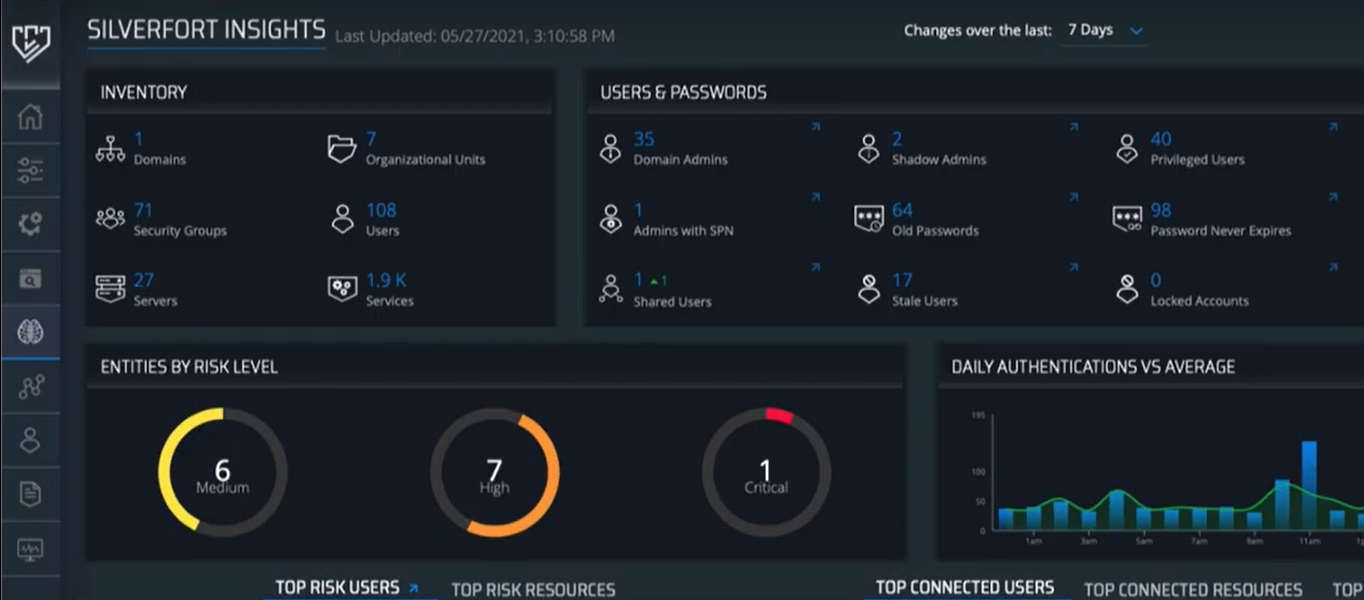 Have operational insights on anything relating to your users, resources and authentication logs at your fingertips at all times.
Create reliable, high-precision, and continuously updated behavioral baselines for each user in your environment with Silverfort's AI-based risk engine.
Monitor all access activity across your on-prem, SaaS and cloud workloads to detect authentication anomalies and users or resources at risk of compromise.