Silverfort is the provider of the first Unified Identity Protection Platform that consolidates security controls across corporate networks and cloud environments to block identity-based attacks.
Silverfort – Ransomware Protection
Prevent ransomware attacks and eliminate an attacker's ability to spread through your network by enforcing MFA protection on PsExec, PowerShell, WMI, and more.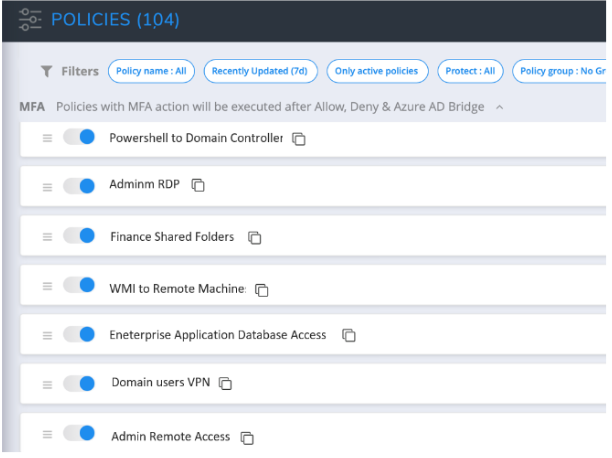 Block ransomware from spreading through your network using compromised credentials by placing MFA policies on PsExec, PowerShell, WMI and more.
Isolate and remediate compromised machines to prevent a ransomware attack from propagating through your network.
Layer up your security so you can contain the attack and materially limit the scope of an attack, even if the measures you already have in place to prevent ransomware delivery and execution are bypassed.