Fidelis Elevate provides a streamlined security stack integrates network visibility,
data loss prevention, deception, and endpoint detection and response into one unified solution.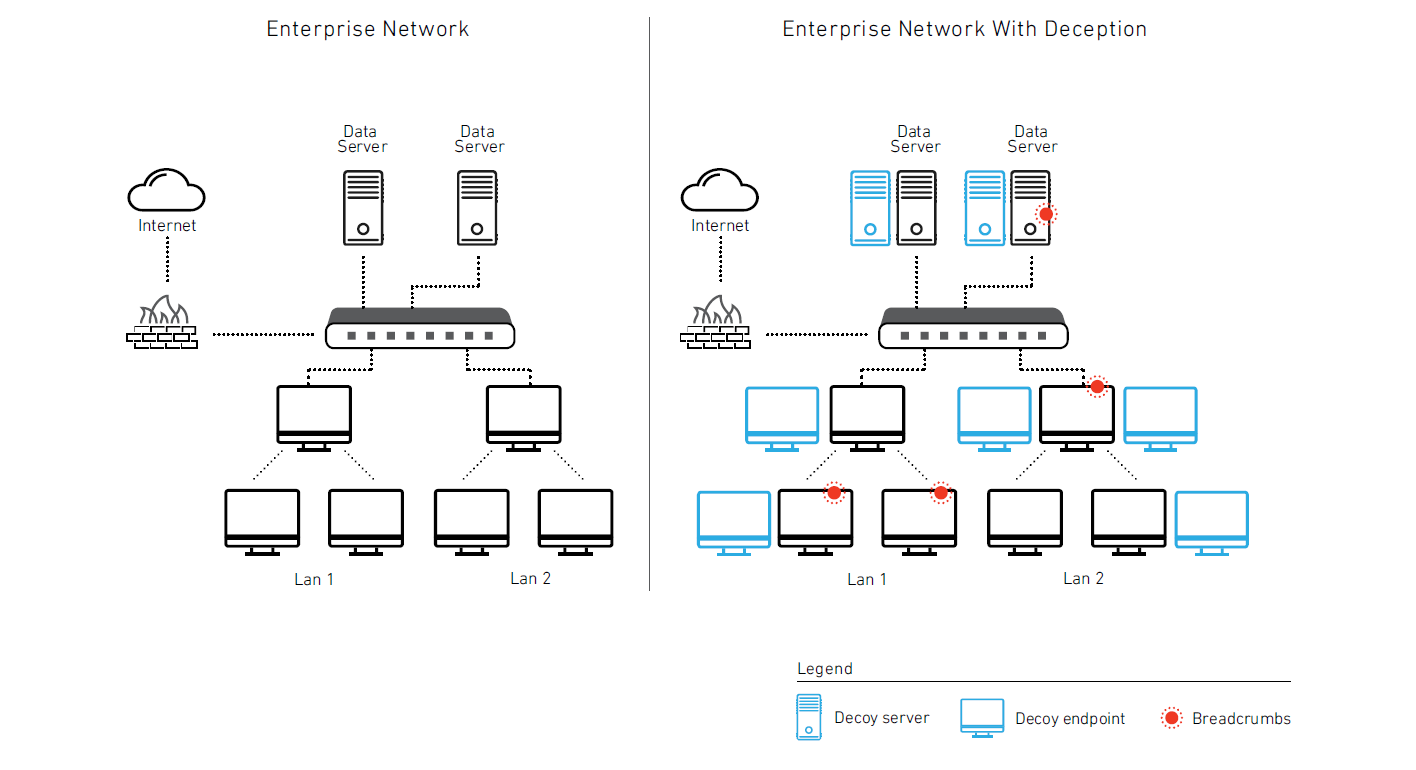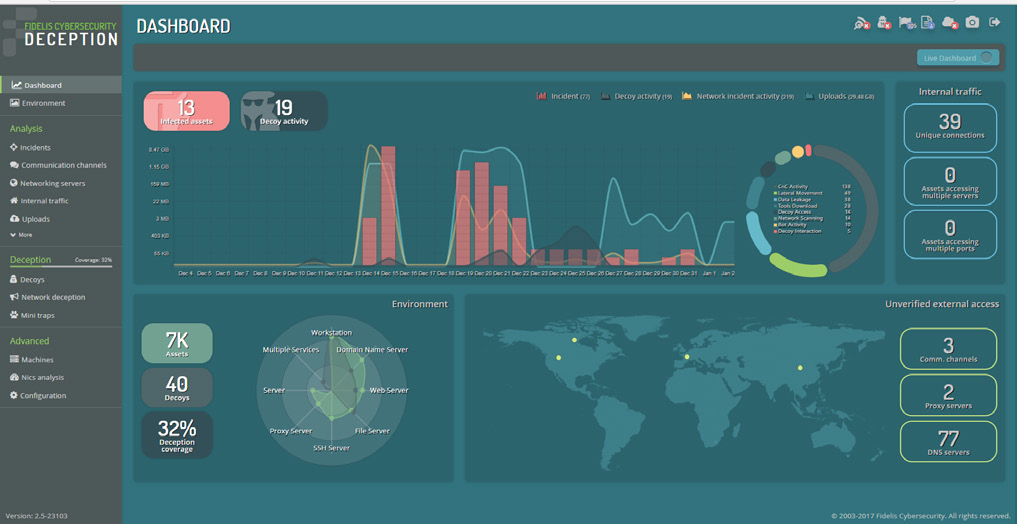 Reduce Dwell Time By Quickly Detecting Post-Breach Attacks
Fidelis Deception, recently awarded Best Deception Technology by SC Magazine Awards, provides visibility of your network terrain, lateral movement by attackers or malicious insiders, and for devices where you cannot deploy an agent, such as legacy systems, Shadow IT and enterprise IOT.
Because Fidelis Deception maps your network, it can ensure that decoys adapt as your real environment changes. And Fidelis is the only vendor to provide flexible decoy options – either emulated assets that ensure a no risk, high fidelity alarm system, or via full interaction real OS VM decoys that support security research.
Best-of-Breed
Deception with a Wide Array of Decoys and Breadcrumbs
– EDR, EPP, System Management, Forensics – all via a single management and investigation UI
– Visibility of what's on your endpoints and all endpoint activity
– Real-time threat detection and proactive hunting
– Timeline view of malware and endpoint behaviors
– Real-time and historical validation and investigation
– Remote forensics: memory analysis, collection, full disk imaging
– Out-of-the-box and customizable remediation
– Seamless integration, automation and correlation
– Easy integration with Fidelis Network and SIEMs
– Managed in the Cloud & On-Prem