Cato pioneered the convergence of networking and security into the cloud.

Cato's vision is to deliver a next generation secure networking architecture that eliminates the complexity, costs, and risks associated with legacy IT approaches based on disjointed point solutions. With Cato, organizations securely and optimally connect any user to any application anywhere on the globe. Cato's cloud-first architecture enables Cato to rapidly deploy new capabilities and maintain optimum security posture, without any effort from the IT teams.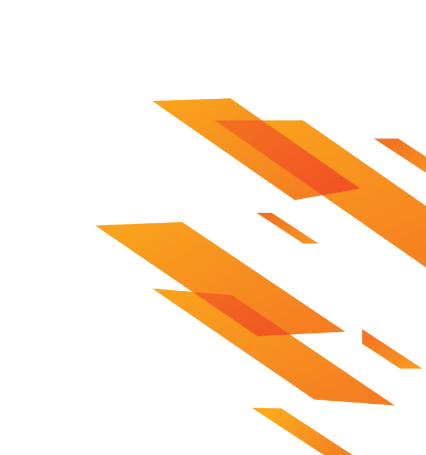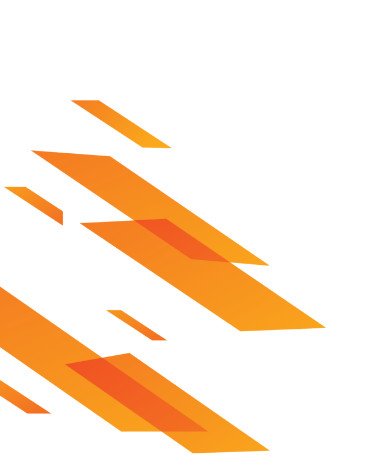 Cato SASE cloud is a global converged cloud-native service that securely and optimally connects all branches, datacenters, people, and clouds. Cato can be gradually deployed to replace or augment legacy network services and security point solutions.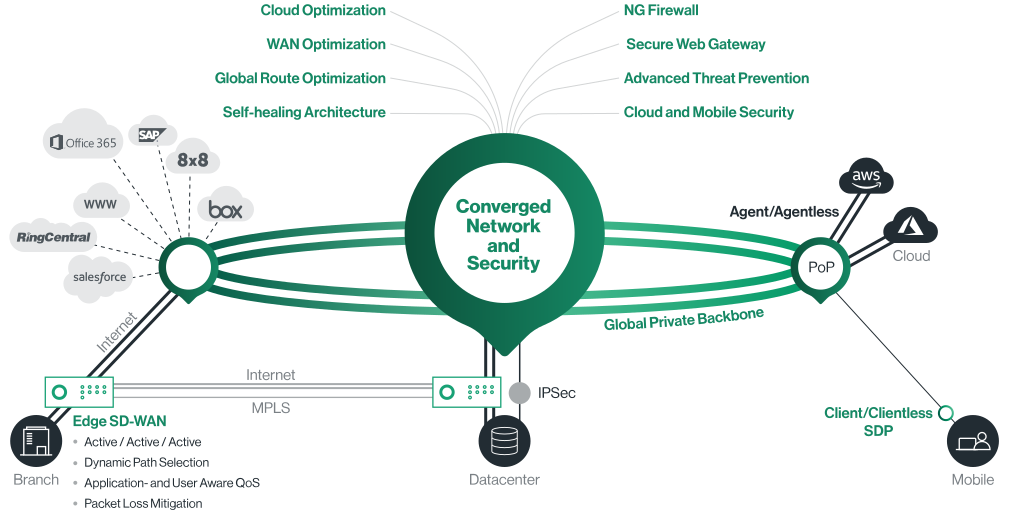 Cato SASE Cloud runs on a private global backbone of 80+ PoPs connected via multiple SLA-backed network providers. The PoPs software continuously monitors the providers for latency, packet loss, and jitter to determine, in real-time, the best route for every packet.
Cato's backbone design delivers end-to-end route optimization for WAN and cloud traffic, and a self-healing architecture for maximum service uptime. Our customers experience connectivity that is superior to the unpredictable public Internet and more affordable than global MPLS and other legacy backbones.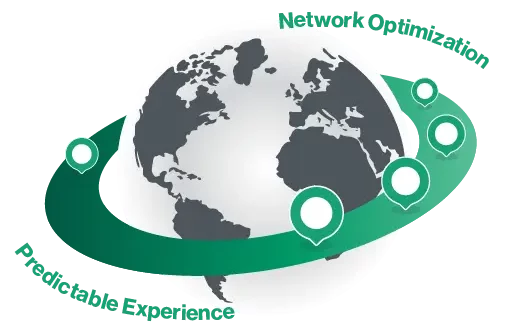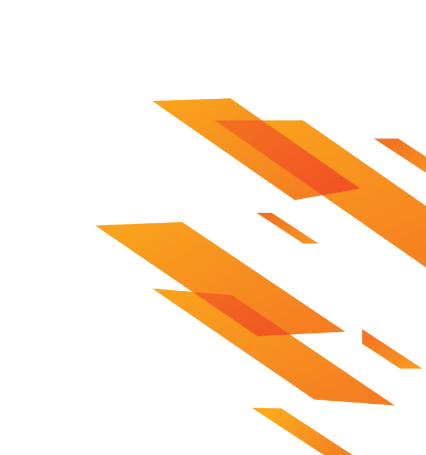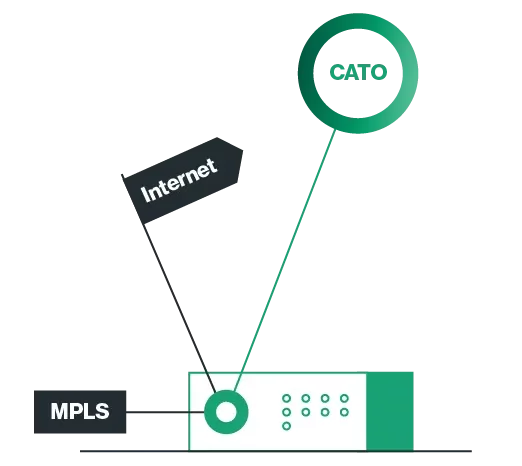 The Cato Socket SD-WAN device connects a physical location to the nearest Cato PoP via one or more last mile connections. Customers can choose any mix of fiber, cable, xDSL, and 4G/LTE connections.
The Socket applies multiple traffic management capabilities such as active-active link usage, application- and user-aware QoS prioritization, dynamic path selection to work around link blackouts and brownouts, and packet duplication to overcome packet loss.
The Socket can also route site-to-site traffic over MPLS and the Internet to address regional and application-specific requirements.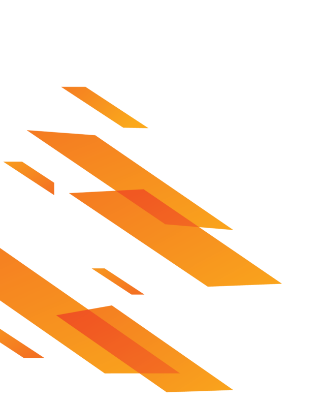 Cato uses a full enterprise-grade network security stack natively built into the Cato SASE Cloud to inspect all WAN and Internet traffic. Security layers include an application-aware next-generation firewall-as-a-Service (FWaaS), secure web gateway with URL filtering (SWG), standard and next-generation anti-malware (NGAM), IPS-as-a-Service (IPS), and Cloud Access Security Broker (CASB).
Cato can further secure your network with a comprehensive Managed Threat Detection and Response (MDR) service to detect compromised endpoints. All layers scale to decrypt and inspect all customer traffic, without the need for sizing, patching, or upgrading of appliances and other point solutions. Security policies and events are managed using the self-service Cato Management Application.

 interest in our product or service ?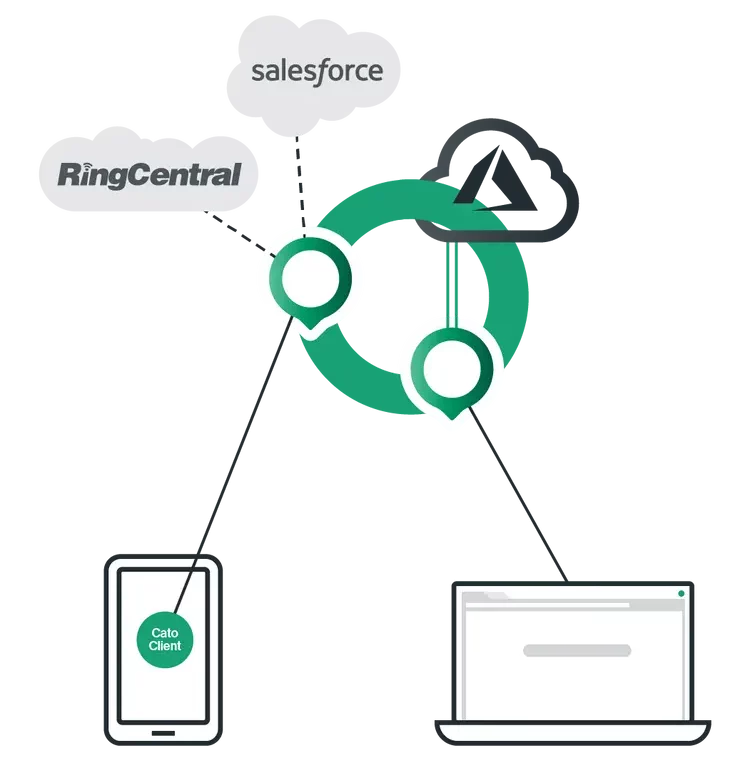 Secure Remote Access (SDP/ZTNA)
Cato SASE Cloud provides users with zero trust network access (SDP/ZTNA) to on-premises and cloud applications using laptops, tablets, and smartphones.
With a Cato Client or Clienteles browser access, users securely connect to the nearest Cato PoP using strong Multi-Factor Authentication.
Traffic flows only to applications authorized for the users based on identity, access policy, and user context.
Throughout the session, traffic is fully inspected by Cato's security stack to prevent malware propagation from compromised endpoints.
Cloud Datacenter Integration
Cato integrates with major cloud providers, such as Amazon AWS, Microsoft Azure, and Google Cloud with secure IPSec tunnels.
By using its global backbone to optimally route traffic from the edge to the cloud providers, Cato eliminates the need for premium cloud connectivity solutions such as AWS DirectConnect and Microsoft Azure ExpressRoute.
The integration is agentless and connecting a cloud datacenter to Cato takes minutes. There is no need to deploy or pay for cloud server instances.
Lastly, all traffic is subject to full security inspection with Cato's built-in security stack.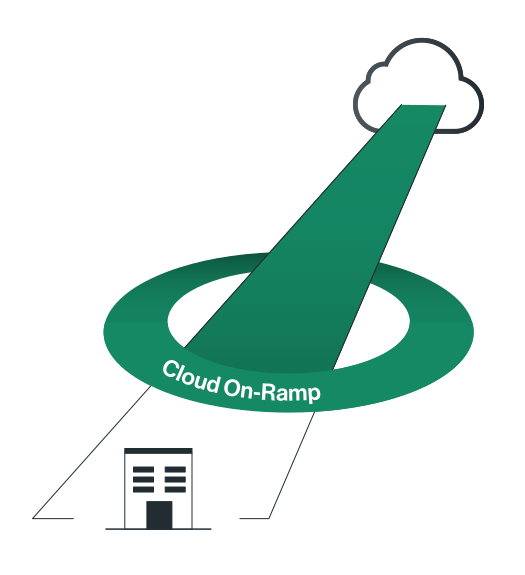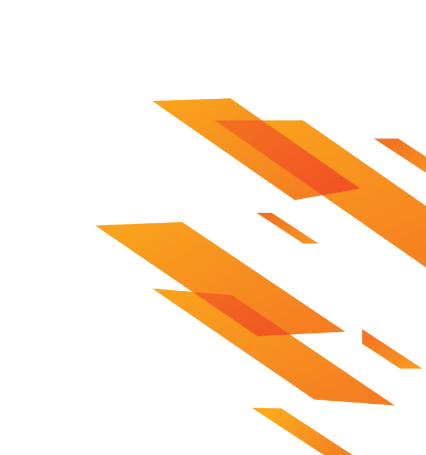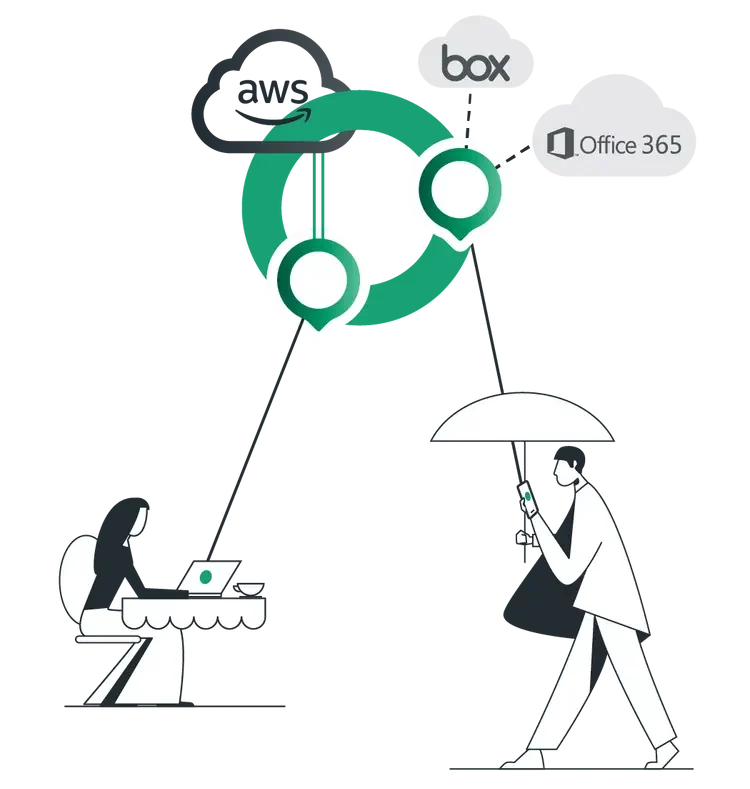 Cloud Application Acceleration
Cato optimally routes public cloud application traffic, such as Office 365, UCaaS, and Cloud ERP from the edge and to the doorstep of the cloud application's datacenter.
Cato's built-in cloud acceleration maximizes end-to-end throughput up to 20x, boosting application performance for bandwidth-intensive operations like file upload and download.
All traffic and files exchanged with the cloud application are fully inspected by Cato security stack to protect end users from malicious files and network-based attacks.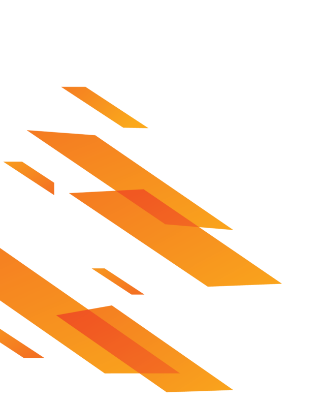 Cato Management Application
Cato provides a cloud-based and self-service management application to control the entire service. It includes full network and security policy configuration, and detailed analytics on network traffic and security events. To experience the ease of use and deep visibility of Cato Management Application, please request a demo.
Self-service management is a unique advantage of Cato over legacy managed network services providers that require customers to submit tickets for any change to the network. If needed, Cato and its partners offer managed service options. In all cases, Cato maintains the underlying platform so customers do not need to upgrade, patch, or otherwise maintain the Cato SASE Cloud.