Fidelis Elevate provides a streamlined security stack integrates network visibility,
data loss prevention, deception, and endpoint detection and response into one unified solution.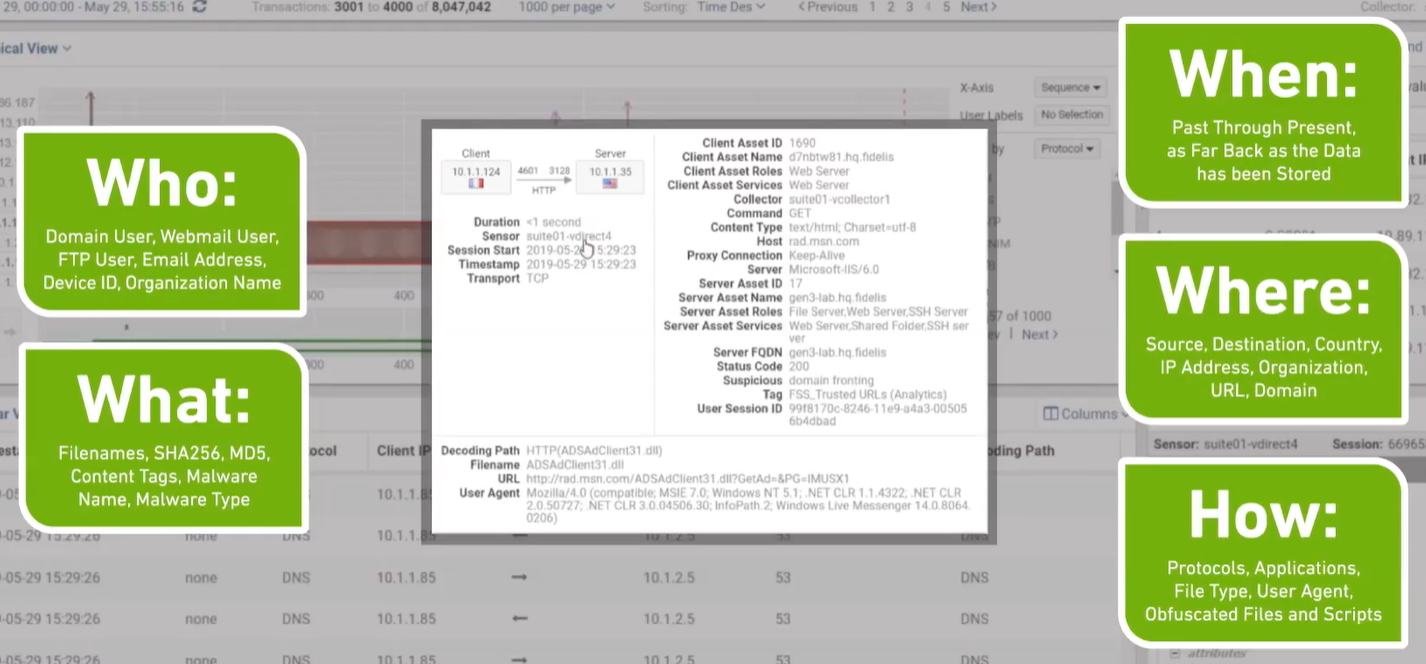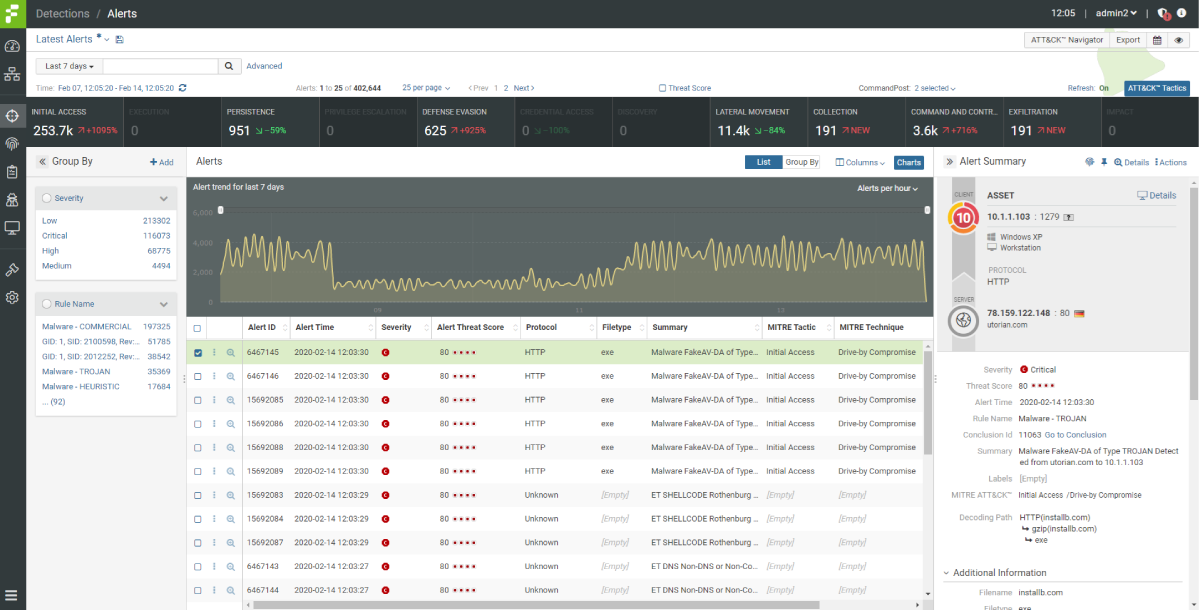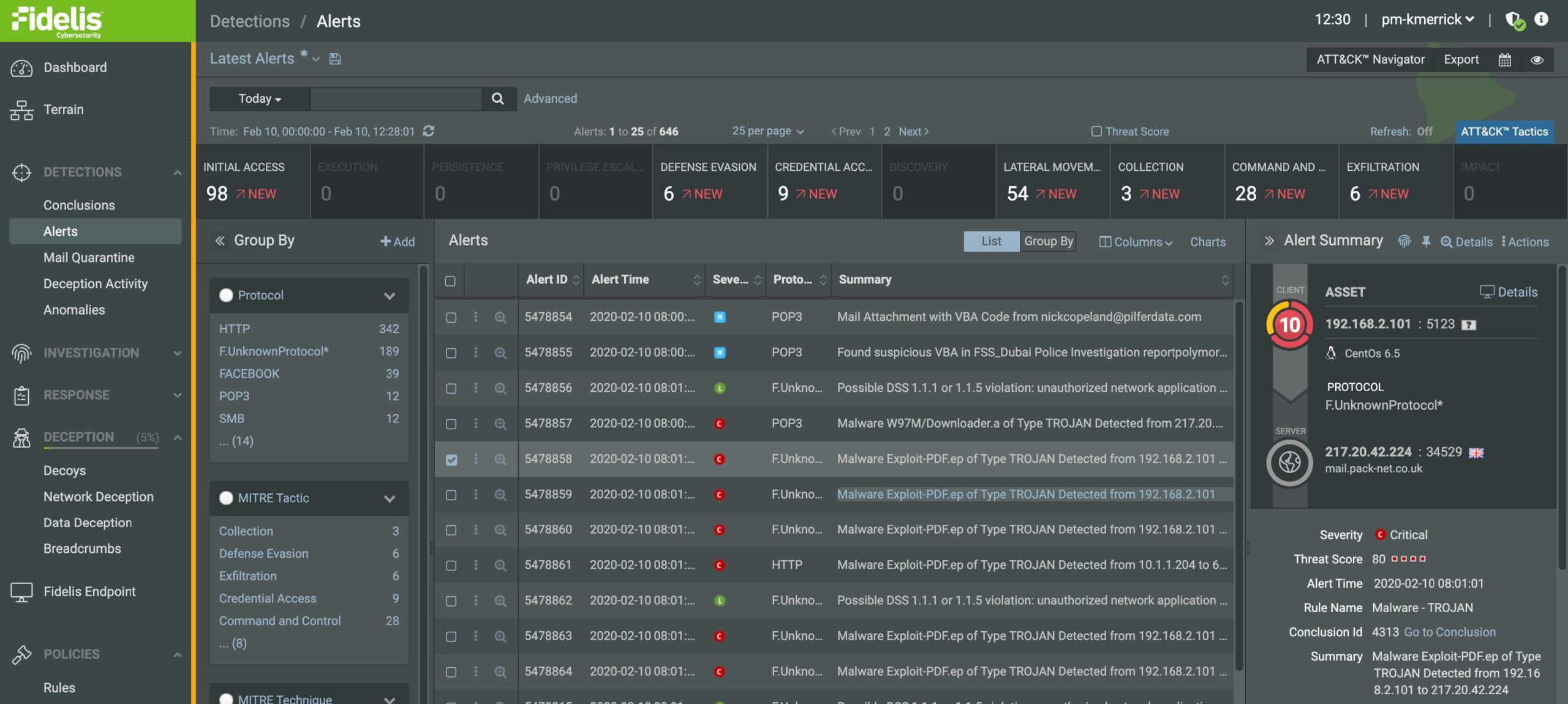 Detect & Respond to Threats 
Fidelis Network goes well beyond its name by uniting real-time content analysis from five sensor locations (gateways, internal networks, email, web, and cloud) with DLP for network, email, and web traffic, plus email security including OCR of text within images. Context rich metadata also enables detection and threat hunting across a cyber terrain mapped continuously by Fidelis Network with asset profiling and classification. Open by design for threat intelligence feeds, it is the modern day core of your security stack.