Cato pioneered the convergence of networking and security into the cloud.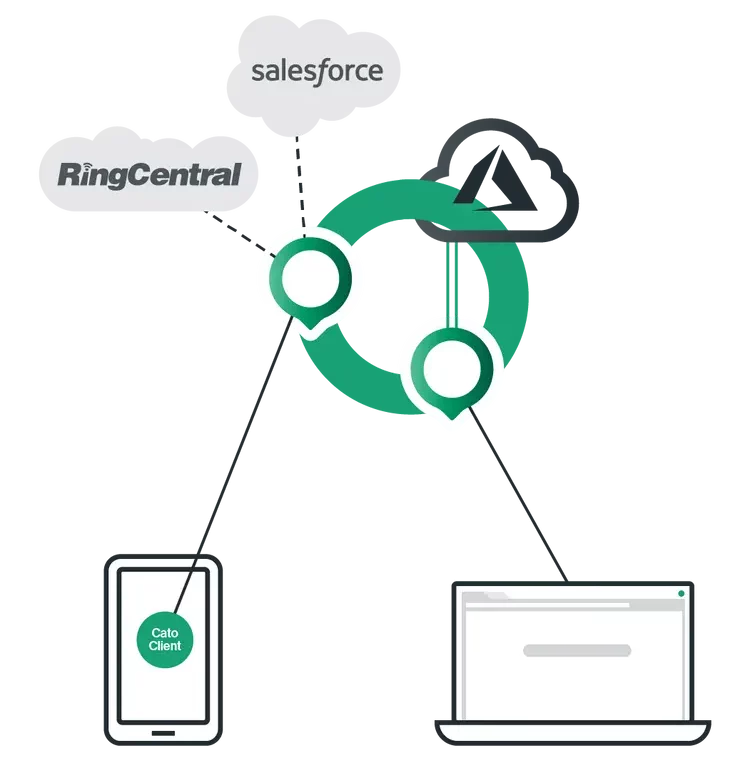 Secure Remote Access (SDP/ZTNA)
Cato SASE Cloud provides users with zero trust network access (SDP/ZTNA) to on-premises and cloud applications using laptops, tablets, and smartphones.
With a Cato Client or Clienteles browser access, users securely connect to the nearest Cato PoP using strong Multi-Factor Authentication.
Traffic flows only to applications authorized for the users based on identity, access policy, and user context.
Throughout the session, traffic is fully inspected by Cato's security stack to prevent malware propagation from compromised endpoints.